Our Start/Our Future
The City of Clarksdale's water and light department (later named Clarksdale Public Utilities) began operating the city's electric power plant in 1899. The following year, local citizens voted to finance through bonds the installation of a complete water and sewer system to support Clarksdale's growth. Today, CPU serves approximately 6,800 residential and business customers.
Through the years, CPU expanded and modernized Clarksdale's electric distribution system with the addition of equipment and later the Third Street power plant. CPU also built water towers and wells to provide a safe, reliable water supply for residents. In 1958, the existing power plant at 240 Hicks St., commonly known as the South Plant, began operations and has undergone a series of upgrades to improve performance. In 1965, CPU commissioned a new wastewater treatment plant that has upheld an excellent compliance record with state and federal environmental standards.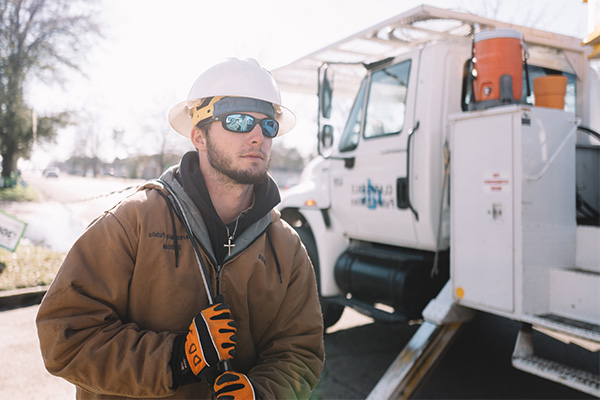 From the start, CPU teams have been hard at work supporting the growth and success of Clarksdale – the "Home to the Legendary Blues Crossroads" -- along with its legacy of leadership in the arts, agriculture, civil rights, politics, sports, economic development, commerce and many other fields. CPU has been there every historic step of the way, including the flood of 1927, the ice storm of 1994 and countless other events and challenges that shaped our community.
Fast forward to today, CPU continues building on our legacy of service and stewardship for the people of Clarksdale. With an eye on the future, CPU hired General Manager Curtis D. Boschert in 2018 to lead the 80-member strong team in a comprehensive strategy that addresses three key performance areas — reliability, innovation and community focus.
Since launching our Bright Future initiative, we have sought to escalate our commitment to continuous improvement while upholding the values that have made us successful for well over a century.
We are pleased that the reliability rate for our electrical system exceeds 99%, and that our water and sewer services have a longstanding record of compliance with local, state and federal regulations.
We also are excited about introducing new technologies like the upgraded PowerLine customer web portal and CPU mobile app, both of which provide 24/7 account access and make it easier for customers to do business with CPU.
By staying true to our Bright Future commitments, CPU is prepared to meet our customers' current and future needs while upholding the values that have made us successful for more than 120 years. We are grateful for the opportunity to serve our customers, and you can count on us to continue being trustworthy and responsible stewards of your utility system in the years ahead.