Payment Options
Our goal is to make it as easy and convenient as possible for you to do business with us. That is why we're proud to offer several flexible billing and payment options that provide you more control over your utility account, billing cycle and household budget.
Go paperless
If you like saving green – whether that means money, trees or both – then CPU's paperless billing program may be perfect for you. By receiving monthly bills by email, customers can pay balances quickly and conveniently on CPU's secure portal.
Pay online
CPU's mobile app provides 24/7 secure access to customers' utility accounts. Bill payments post immediately, and customers who have multiple accounts can view them all at once and selectively make payments.
Pick A Due Date
Pick from five different due dates during the month to receive your utility bill. This allows you to time your bills with the arrival of paychecks and other income sources, providing peace of mind that you'll have funds on hand when payments are due.
Levelized Billing
Ideal for customers on fixed budgets, CPU's levelized billing option provides for more consistent, predictable bills throughout the year. We average the past 12 months of your consumption, meaning you pay roughly the same amount every time minus the surprise of high bills during peak usage seasons.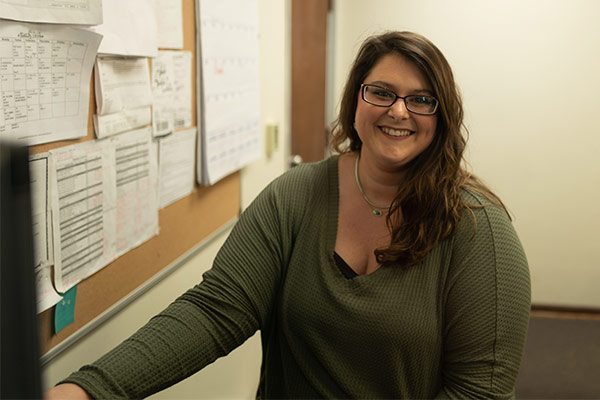 Pay at our office
Paying your bill in person is easy and convenient. Visit our office at 416 Third Street. Lobby and drive-through hours are 8 a.m. to 5 p.m. A payment kiosk is located in our lobby for cash, debit and credit card payments. Credit and debit card payments are charged a 2.85 percent convenience fee.
Drop box
For your convenience, a drop box is available for after-hours check and money order payments. The drop box is located next to our drive-through window at 416 Third Street. Payments placed in the drop box after 8 a.m. are processed the next business day.
Deferred contract
Should you need to have your service reconnected due to an unpaid bill at your business, we can help. Simply pay half of what is owed now and pay the rest via six- to nine-month installments to your current bill. To avoid the need for these types of service reconnections in the future, sign up for alerts or ask about one of our helpful programs like Pick A Due Date or Levelized Billing.
If you are looking for the Residential Section, please click below.
Residential Section